The name is new but we, decidedly, are not. We stand proudly on a foundation of deep experience and a demonstrable body of success creating, building, and growing break-out companies.
About Us
We are savvy investors and proven company builders who, at the core, are driven to bring the best healthcare innovations to market to help improve the lives of patients one patient at a time.
A foundation
for success
We have spent decades working with healthcare entrepreneurs to realize their vision of bringing life changing therapies to patients, while delivering superior value to investors.
Most recently, we worked together to lead healthcare venture investing at Canada's most active venture investor, creating, building and growing globally competitive Canadian healthcare companies. This strong track record has attracted leading institutions as investors in Amplitude.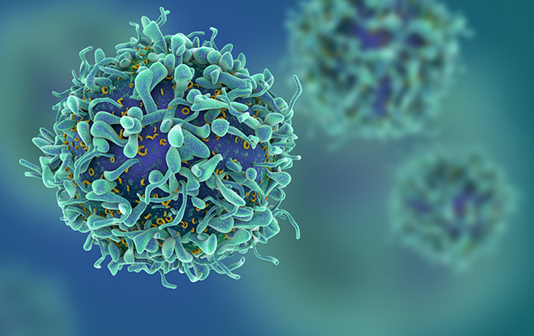 "The vision of AI in healthcare from the Amplitude team was unique in Canada. They supported the bold step of accelerating growth via acquisition, enabling Imagia to provide one of the leading AI healthcare discovery platform in the world. Their strong network and experience continue to be attractive to new investors & customers who are key to company success."
"The Amplitude team has been key to our success. As an early investor, they helped construct a great foundational team and then made the moves to add expertise and technology to accelerate our growth and build product lines for Europe and North America."
"As our first institutional investor, the Amplitude team provided the capital and guidance to enable the company to refine its product strategy and build strong market presence. By always encouraging the company to "think big" and supporting that strategy with capital, they enabled the company to have the confidence to build a world-class product and commercial success."
"Leadership, guidance and relationships from the Amplitude team were instrumental to our Mezzanine round. It was clear that they shared our vision to create a great company, and to strongly support that vision with the capital they provided, which catalyzed our success since. Their philosophy and commitment to building world-class companies with global impact is refreshingly unique and very much appreciated."
"As a partner who saw the spark of the idea and provided the kindling to get the fire started, the Amplitude team was key at the company's origin and their strong and early support was necessary to attract large amounts of external capital that enabled us to attract our leadership team and progress quickly. They were the only Canadian fund to take the early risk with us and see what we could become."
"As an early institutional investor, the Amplitude team was critical to supporting the company to generate the proof of concept data necessary to attract others. By providing increasing amounts of capital, they enabled us to expand our investor base and secure the growth capital that we needed. Their experience growing companies was invaluable on the board as we built a leadership team to take the company to the next level."
Our
Intent
The Amplitude culture mirrors the outlook of the founders. We are equal parts visionary and pragmatist.
We see the promise that medicine holds. We see a healthcare environment where Canadian entrepreneurs with cutting-edge technologies can enable patients to live longer and happier lives
The Amplitude team is bolstered by a strategic advisory board of the leaders in the Canadian life sciences industy. All company builders with deep experience taking biopharma and medical device companies from idea to exit.
Canada boasts an innovation-rich healthcare ecosystem teeming with world-leading academic and research centres. For too long, however, the capital and expertise necessary to scale potentially game-changing ideas into break-out companies has been largely missing. Our mission is to unite innovators with the necessary capital and our builder vision to create and scale great companies. This is where we focus and thrive.
Where we focus
We believe the future of healthcare lies in today's tremendous Canadian innovation ecosystem. Our current investment focus is on precision medicine where world-class innovators are driving the future of healthcare by:
Enhancing the quality and accuracy of diagnoses, delivering more precise treatments, reducing financial costs and side effects.
Leading the world by combining software and biology by applying artificial intelligence to accelerate therapeutic development, working with next generation imaging to enable robot-assisted surgery, and combining microelectronics and living cells to enable 3D printing of tissues and organs.
Selecting the right treatment for the right patient with targeted therapies (including antibodies, immunotherapy, and cell & gene therapy).
We direct our efforts towards those opportunities that allow us to create, build, and grow hyper-growth companies with real potential to deliver accelerated growth and build and deliver sector leading value.
We have offices in Montreal, Toronto, and Vancouver, home to world-leading centres of excellence in the field of precision medicine.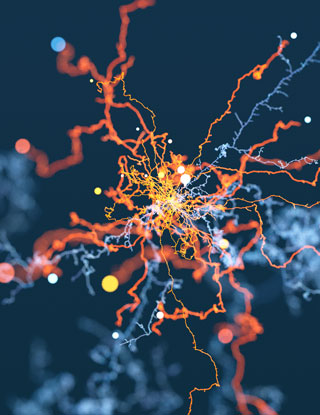 The Amplitude Model
Put simply, we exist at the nexus of need and solution. Our mantra is creating, building, and growing companies that bring breakthroughs to patients. The Amplitude team has screened thousands of opportunities during our careers and our first question is always "what problem are you solving?" with the second being, "how big can this be?"
We target companies that are at the acceleration stage, investing capital and leveraging our networks and strategic alliances to help entrepreneurs attract the team and assets needed to enable hyper-growth.
As proven builders, we know how and when to scale teams to propel companies at the acceleration stage. We have forged key strategic partnerships that we leverage on behalf of our portfolio companies to help build critical mass and attract the top talent required to accelerate to hyper growth.
Our portfolio is the best example of how our team helps founders and entrepreneurs create, build, and grow their companies. This hands-on approach is hard-wired in the Amplitude culture as we know that investment capital alone is never enough. The Amplitude team is responsible for the initial investment or significant additional investment and value creation in the following companies while at BDC Capital and now at Amplitude.
Notch

Notch is a leader in the development of cellular therapeutics originating from pluripotent stem cells that are specifically engineered to address the underlying biology of complex disease systems. The company has unlocked the ability for large-quantity production of T-cells and other cells from any source of stem cells to bring best-in-class cell therapy products to thousands of patients.

Giiant

Giiant is developing a pipeline of precision microbe activated therapeutics. They are leveraging insights of GI-based bacterial metabolic systems to design drugs for site specific release enabling higher localized drug concentration, limited systemic exposure and targeted delivery to desired organs.

LQT Therapeutics

LQT Therapeutics is building a precision cardiology pipeline with the lead program focused on treatment for inherited Long QT (LQT) syndromes. Cardiovascular disease remains the leading cause of death in the developed world and with the recent advances in genomics and molecular biology, LQT Therapeutics have developed a targeted therapeutic with the potential to reduce adverse effects and improve efficacy in this debilitating genetic disease.

Radiant Biotherapeutics

Radiant Biotherapeutics is advancing a first in class biologic therapy platform that combines multi-specificity and multi-valency on a single molecule to create transformative therapies. Built upon the IgG framework, Multabodies are plug and play, with superior potency over existing monoclonal antibodies and antibody cocktails.

Deep Genomics

Deep Genomics is leveraging a powerful artificial intelligence platform to identify new disease targets and accelerate drug discovery and drug development. The company is developing a rich pipeline of disease modifying oligonucleotide-based therapeutics for previously unaddressed rare diseases.

Repare Therapeutics

(IPO June 2020. NASDAQ: RPTX)

Repare, a 2017 FierceBiotech Fierce 15 company, is leveraging deep expertise in synthetic lethality and DNA repair to develop precision oncology drugs targeting tumour-specific vulnerabilities. Repare is combining a proprietary, high throughput, CRISPR-enabled discovery platform with high-resolution protein crystallography, computational biology, and clinical informatics to build an innovative therapeutic pipeline.

Clementia Pharmaceuticals

(Exited April 2019)

Clementia is developing palovarotene, a retinoic acid receptor gamma (RARγ) selective agonist, for the treatment of people with fibrodysplasia ossificans progressiva (FOP), multiple osteochondromas (MO) and dry eye disease. We believe that focusing on pharmaceuticals that deliver life changing improvement and significant treatment cost reduction are high value creators. We were the seed investor and grew it to an IPO on NASDAQ. The company was acquired by Ipsen for total value of US$1.3B.

Shoebox

(Exited December 2018)

Shoebox has created the world's first easy-to-use, automated, FDA approved iPad audiometer. We believe that digital technologies will increase in use, especially where they deliver significant convenience and cost savings. We were the first institutional investor in the company and grew it until its acquisition by Sivantos in 2018.

Circle Cardiovascular

(Exited April 2018)

Circle Cardiovascular has built the leading intuitive cardiovascular post-processing software suite for the viewing and analyzing of CMR and CCT images. We believe that the adoption of digital imaging and the potential for application of artificial intelligence is a real game changer in medical practice. We built the company as the first institutional investor and sold BDC Capital's investment in 2018.

Milestone Pharmaceuticals

(IPO May 2019. NASDAQ: MIST)

Milestone is developing a self-administered treatment for paroxysmal supraventricular tachycardia (PSVT) episodes and other episodic conditions. We believe that self-administered treatment at home has the potential to significantly improve the quality of life for patients and reduce the cost of care by avoiding emergency room visits. We were one of the first institutional investors in the company and have advanced the company to the initiation of a Phase III study and an IPO on NASDAQ.

Profound Medical

(IPO June 2015. TSX: PRN)

Profound has developed real-time MR-guidance as the imaging platform, and ultrasound as the energy source for delivering non-invasive ablative tools to clinicians. Its lead product is TULSA-PRO®, which combines real-time Magnetic Resonance Imaging with transurethral, robotically-driven therapeutic ultrasound and closed-loop thermal feedback control that is designed to provide precise ablation of the prostate while simultaneously protecting critical surrounding anatomy from potential side effects. We believe that surgical care is rapidly moving to integrate real-time imaging technology, robotics and human experience to reduce and remove limitations to surgeons. We were one of the first institutional investors in the company and have grown it to commercial stage and a public market listing.

Phemi Systems

Phemi has built from the ground-up privacy, security and governance technologies originally developed by the NSA to organize and lock down all data. PHEMI then adds powerful de-identification, pseudo-identification and policy-based access controls to put the right data in the right people's hands. We believe that we are just evolving from a stage of collecting big data in healthcare (EMR) to creating utility from the data (insights and real time decision support). We were the first institutional investor in the company and have grown the company to commercial stage.

Imagia

Imagia teams with pharma, diagnostic, and interventional medical device companies to co-develop healthcare AI products and drive the future of personalized healthcare around the world. We believe that next generation imaging technology is creating large and precise datasets that AI will use to develop better and faster diagnostics. We were the first institutional investor in the company and have grown it to its first collaborations with medical device and pharma companies.

Zymeworks

(IPO April 2017. NYSE: ZYME)

Zymeworks' suite of complementary therapeutic platforms and its fully integrated drug development engine provide the flexibility and compatibility to precisely engineer and develop highly differentiated therapeutics. We believe that Zymeworks' platform enables the company and its partners to develop highly effective, targeted therapeutics that can deliver significantly improved patient health. We led the mezzanine round that enabled the acquisition of Kairos and the company's subsequent IPO.
Exceptional leaders with deep experience building companies from idea to IPO provide advice and mentorship to us and our companies. Each member has entrepreneurial experience, experience as venture capital investors and public company senior executives in biopharma and medical device companies.