The Amplitude Fellowship
Creating novel, life-changing health science companies
Driven by Amplitude Ventures, Canada's foremost life science VC firm, the Amplitude Fellowship is a crucible where Canada's brightest health-focused PhD candidates, post docs and MDs - many of whom are also inventors - come together each summer to explore "what if" biotech concepts as the first step in creating novel, life-changing health science companies.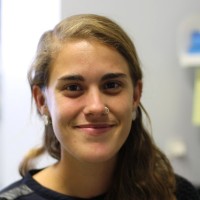 Virginie Petel Légaré, 2021 Fellow
4th year PhD Candidate, Integrated Neuroscience, McGill University
In vivo cellular functions of mitochondrial proteins
"The program really opened my eyes to all the things I can do with my PhD. It showed me a PhD is not about a project but it's about how I think. It made me realize I can do something I wasn't sure I could do."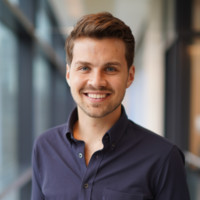 David Philpott, 2021 Fellow
4th year PhD Candidate Engineering Physics, University of Toronto
High-throughput microfluidic CRISPR phenotyping
"In the academic research environment we're taught to look at why things won't work. In the Fellowship we look at why things will work. We have crazy thoughts and then refine from unrealistic to realistic."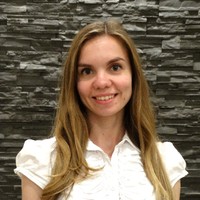 Ksenia Bezverbnaya, 2021 Fellow
PhD in Medical Sciences Infection and Immunity, McMaster University
Novel receptors for immune cell targeting
"We get to use scientific knowledge and conceptualization skills to come up with new ideas for biotech companies."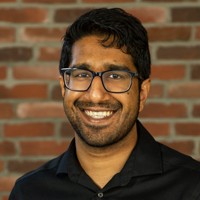 Doren Singh, 2021 Fellow
4th year PhD Candidate Chemical Engineering, McMaster University
Advanced drug delivery polymers
"I haven't found this focus on my professional development anywhere else."
About the Amplitude Fellowship
Each year Amplitude Ventures runs a nation-wide search for six-to-eight candidates to join the Fellowship for three months, June through August. These Fellows work in teams of two or three, in lockstep with leaders from Amplitude Ventures, to conduct a series of in-depth, one-month explorations to identify hypotheses for novel healthcare ventures.
The Fellows are immersed in the front end of Amplitude's three-phase company creation model… EXPLORE - REFINE - LAUNCH. The Fellows are exposed to an alternate path to academia by fostering an environment that balances imagination, translational science, and rigorous scientific thinking while allowing them to remain engaged in creative science.
In short, at Amplitude, we believe brilliant scientists can also learn to become great entrepreneurs and the Amplitude Fellowship is that training ground.
We start with cutting-edge science
Fellows leverage science to make intriguing observations, then strive to understand the concrete requirements needed to grow these observations into a broad platform that will, ultimately, have a positive impact on human health. Each day, Fellows work closely with Amplitude's team of entrepreneurial scientists and leaders to explore concepts outside of their area of expertise. The Fellows are challenged to bring a new perspective to this science and generate big ideas with world-changing potential.
Not an incubator, accelerator, nor a typical venture diligence process
Amplitude's company creation process is purpose-built to systematize entrepreneurial innovation and grow life science innovations into first-in-category, unprecedented therapeutics and healthcare companies. We originate, iterate, find and build.
The Amplitude team has identified the kernels of several potential new ventures. Fellows will have an opportunity to expand and define the alternative futures that could be enabled by maturing these concepts. Fellows are immersed in Amplitude's unique methodology for creating first-in-class, first-in-category life science companies.
Explorations focus on
Leveraging acceleration and combination of different areas of science (e.g., machine learning for drug development, high resolution measurement technologies, next generation gene editing technology, etc.) and then taking a fresh perspective
Using fast prototyping and experimental iteration
Seeking out guidance from the visionaries in a given field (finding the Einstein)
Using innovations that are protectable
Making the world a better place by developing first-in-class products
Addressing multiple unmet needs by creating platform technology
Answering the questions "why now" and "why us" en route to telling a compelling "what if" story
Articulating how a novel venture can become a minimum $1B company in 5 years
Where are our Fellows now?
Our first cohort of Fellows not only delivered several novel "what if" prospects through their explorations, they have moved forward with promising career developments post-Fellowship, some while simultaneously wrapping up their PhDs. Our Fellows have landed at leading institutions like the Centre for the Commercialization of Regenerative Medicine, Deep Genomics (the leading AI for RNA biology company), 50 Years (a renowned Silicon Valley tech for health VC), Front Row Ventures, and one Fellow - Virginie Petel - now works with us at Amplitude.
Benefits and
How to Apply
Are you an outstanding life science focused PhD candidate, post doc, MD, or inventor? Do you want to stay rooted in health and life science while exploring the dynamic and creative scientific impact you can have as an entrepreneur? The Amplitude Fellowship may be what you're looking for.
The Fellowship offers an alternate path to academia by fostering an environment that balances imagination, translational science, and rigorous scientific thinking while allowing you to remain engaged in creative science.
The Amplitude Fellowship is unlike a traditional internship or academic fellowship. It provides a rare opportunity to do something different with your graduate training and to apply your scientific expertise, entrepreneurial talents, and self-starter mentality toward creating new ventures.
Beyond strengthening your network and providing an opportunity for ongoing mentorship, some Explorers may have an opportunity to work with the Amplitude team on a more permanent basis—either within Amplitude itself or playing a leading role at one of our early-stage ventures.
Details
Full time, paid roles: late May – end August 2023
Given the persistence of the Covid pandemic, the program will run virtually again in 2023
Build relationships with our network of experts across academia and industry
Explore the cutting edge of science and technology
Seminars from portfolio company leadership and KOLs
Learn how to ideate a concept into a new venture
Find practical applications for your skills and expertise
---
Requirements
Deep scientific or business background aimed at life sciences
Academic excellence and self-starter mentality
Creativity and the ability to solve complex scientific and business problems
Ongoing or completed M.D. training, Ph.D. or Post- Doc with a research focus on the life sciences or healthcare
Ideally within 1-2 years of completion / ready for employment
---
Apply Online
Send CV and cover letter to [email protected]
Accepting 6-8 candidates
Applications due by March 31st, 2023
Send your CV and cover letter and join the program